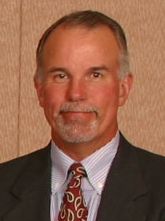 Before founding Mike Todd International, Mike was Executive Vice President of Govig and Associates, Scottsdale, AZ for 17 years where he became nationally recognized as the leading chemical industry recruiter for the sales and marketing segments of the chemical industry. While at Govig and Associates, Mike's myriad of accomplishments included numerous national billing and quality service awards.
Prior to recruiting, Mike worked for 12 years in the chemical industry in marketing, sales and sales management positions for McKesson Chemical in Los Angeles, CA, Air Products and Chemicals in Long Beach, CA, and The PQ Corporation in Valley Forge, PA.
Mike has a Bachelor of Science degree in Business Administration from the University of Southern California and MBA course work from Pepperdine University. Mike was a member of the USC Trojan marching band in 1973 and a member of the USC golf team in 1977 and 1978.